Thread lifts emerged because many people would like a facelift, but they don't want the expense or the long recovery time of traditional facelift surgery. The popularity of thread lifts is increasing worldwide, especially throughout Asia and Europe. The procedure can typically be performed in the office of our plastic surgeon, James M. Shaw, MD, in less than one hour.
Explore Topics on this Page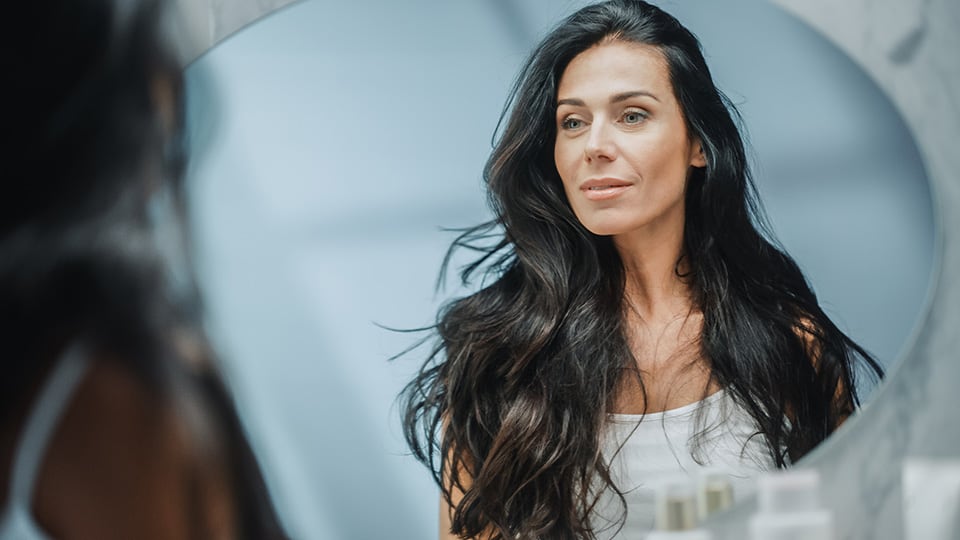 Thread Lift Basics
In a thread lift, barbed sutures (threads) are used to improve sagging of the forehead, cheeks and jawline. The barbs go one direction and have a similar design to porcupine quills. A needle stick is used to place the thread and the barbs hold the sagging tissues in the new position. No incisions or stitches are required, and no scars are produced.
Previous versions of the barbed threads were not absorbable. Today's threads will dissolve over about 3 1/2 to 4 months, so there are little if any long term problems.
The Thread Lift Procedure
During the procedure, your surgeon will numb the entry points and use a small needle to create an access opening. The barbed thread is placed just under the skin and then pulled back to re-position and support the sagging tissues. As the thread slowly dissolves, it is replaced by new, healthy collagen which supports the re-positioning for an extended length of time.
Thread lifts are typically done in the surgeon's office using local anesthesia. Only the insertion points need to be injected for numbing. The patient can hold a mirror and give feedback during the procedure if they desire.
Thread Lift Recovery
You will be able to drive immediately following the procedure. Any discomfort can be managed with ice and either acetaminophen or ibuprofen if desired. Do not push aggressively on the treated area for the first week. Non-strenuous activities can be resumed immediately and vigorous activity can be resumed by the end of the first week.
Risks And Complications
There is a risk that you may not see the desired amount of improvement. This is particularly true with older patients who may be better candidates for traditional surgery for correction. Patients with very thin skin may be able to feel or even see some of the threads under the skin. You may experience decreased sensation in a treated area, but this typically resolves in a week or so.
Infection is very rare and should be easily treated with antibiotics. If a thread were to become broken or displaced, a simple reinsertion solves the problem.