Microneedling, also referred to as collagen induction therapy, is a minimally-invasive treatment that can address a variety of aging symptoms and skin concerns on the face and body. This skin rejuvenation treatment uses the body's natural healing mechanism to boost the production of collagen and elastin. Our team at Shaw Plastic Surgery utilizes the state-of-the-art SkinPen® for microneedling treatment. The outcomes of SkinPen® microneedling can include improved skin tightness and texture as well as a reduced appearance of wrinkles, fine lines, scars, enlarged pores, and stretch marks. Qualified patients may also have the option of microneedling with an AnteAGE MD® stem cell serum to help achieve ideal outcomes.
Explore Topics on this Page
What Is Microneedling?

SkinPen® microneedling has been clinically proven to be an effective non-surgical option for individuals interested in treating signs of aging and skin damage on the body and face. The SkinPen® device is equipped with small microneedles at the tip. During treatment, these microneedles quickly vibrate up and down to create microchannels in the skin. The body identifies these microchannels as tiny wounds and the immune system produces collagen and elastin to heal itself. There are many benefits to SkinPen® microneedling based on its ability to address the following concerns:
Fine lines and wrinkles
Acne scars
Enlarged pores
Stretch marks
Lax skin
Hyperpigmentation
Sun damage
Patients can expect firmer, smoother, and more rejuvenated skin after their SkinPen® microneedling session. Furthermore, patients may choose an AnteAGE MD® stem cell solution to be applied onto the skin while microneedling for additional skin renewal benefits. Specialized serums are not necessary for patients to benefit from microneedling, but they can be a valuable addition to help achieve optimal results at a faster rate.
Microneedling With AnteAGE MD® Stem Cell Solutions
Dr. Shaw is a certified AnteAGE MD® Provider and offers SkinPen® microneedling with specialized AnteAGE MD® stem cell serums. These solutions are designed to maximize the regenerative anti-aging benefits of microneedling. AnteAGE MD® products are 100% cruelty-free and do not contain any cells, cell remnants, parabens, or pathogens. Depending on a patient's concerns and treatment plan, they can pick among the following serums to add to their microneedling session:
AnteAGE MD® Microneedling Solution. This specialized serum is made up of pro-healing and anti-inflammatory growth factors, cytokines, and hyaluronic acid. These ingredients work together to help reduce inflammation, promote faster healing, encourage rapid rehydration, and enhance volume within the skin.
AnteAGE MD® Brightening Microneedling Solution. In addition to containing the same rejuvenative growth factors and cytokines as the classic AnteAGE MD® Microneedling Solution, this brightening serum also consists of tranexamic acid and other melanin synthesis-blocking actives. These ingredients work together to help treat uneven skin tone and naturally lighten the complexion. This microneedling solution is considered one of the most successful products to brighten and target discoloration at the cellular level with little to no side effects of dryness, irritation, or inflammation.
AnteAGE MD® Hair Microneedling Solution. For patients who undergo microneedling for hair restoration, our aesthetic expert uses this hair microneedling serum. It contains bone marrow stem cell cultures, growth factors, and cytokines that help stimulate hair growth for optimal results.
How Does Microneedling Work?
During your initial consultation here at Shaw Plastic Surgery, a customized treatment plan will be created based on the current state of your skin and your goals. Dr. Shaw will determine the depth, intensity, and frequency of treatment sessions that you may need. He will also discuss your options for specialized stem cell serums that may be added to your microneedling treatment.
We want our patients to feel as comfortable as possible during a SkinPen® microneedling session. Our process starts by applying a strong numbing cream to the treatment area, which desensitizes the skin. The SkinPen® is gently pressed onto the treatment area and tiny microneedles at the tip quickly oscillate to create hundreds of tiny micro-injuries. The skin is triggered to heal itself, causing the stem cells in the body to release collagen and elastin. Collagen and elastin work together to repair the skin and naturally create tightness in areas where the SkinPen® was applied. Our aesthetician may go over a specific area several times to ensure that the region is properly treated. The whole process can take up to 30 minutes depending on the needs of the patient, and typically results in smoother, firmer, and more toned skin.
A series of microneedling sessions may be recommended for you depending on the extent and number of treatment areas you are targeting. Treatment sessions are usually scheduled four to six weeks apart and many patients find that their results improve the more sessions they decide to undergo.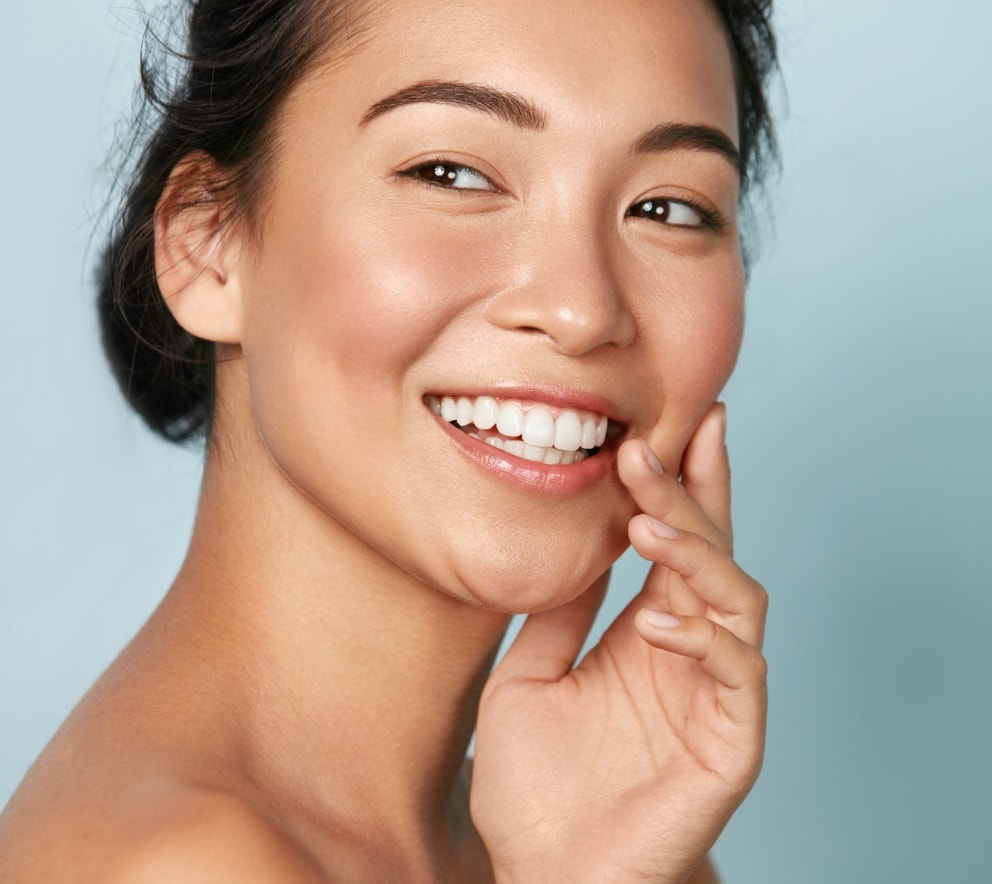 What Can I Expect During Recovery From Microneedling?
Patients can expect some redness in their treatment areas for 24 to 72 hours; however, many men and women can resume their normal routines within the same day of treatment. We usually recommend that patients not wear makeup or participate in physical activities that increase their heart rate for at least 24 hours to avoid any possible skin irritation. It is not uncommon for skin to peel or flake off during the recovery process. It can take up to three months for treated skin to show the full results but patients usually see improvement after the first week.
How Much Does Microneedling Cost?
The cost of SkinPen® microneedling at our practice varies from patient to patient since it depends on an individual's unique treatment plan. Generally speaking, patients spend at least $299 on a single session. We do offer discounts for patients who schedule a series of three sessions. Many patients choose to boost their results by adding on a stem cell solution to treatment, which can also increase the overall expense. Before committing to SkinPen® microneedling, our team can provide you with a cost quote during your consultation. We accept an array of payment methods, and we are happy to discuss plastic surgery financing options available through CareCredit®. This reputable healthcare lending firm offers qualified applicants convenient payment plans with little to no interest to help make microneedling as affordable as possible.
If you are interested in learning more about how microneedling treatment can help rejuvenate your skin, contact our practice today to schedule a consultation.