In addition to the many local residents of Wichita who trust our board-certified plastic surgeon, James M. Shaw, MD, with their plastic surgery and cosmetic enhancement needs, patients from across the state and beyond often travel to our practice for treatment. We like to make the entire process as easy and convenient as possible for our out-of-town visitors, and we are more than happy to assist you with information you may need for planning your stay in Wichita. If you would like assistance with any travel arrangements, please contact Shaw Plastic Surgery at 316-669-4239.
Explore Topics on this Page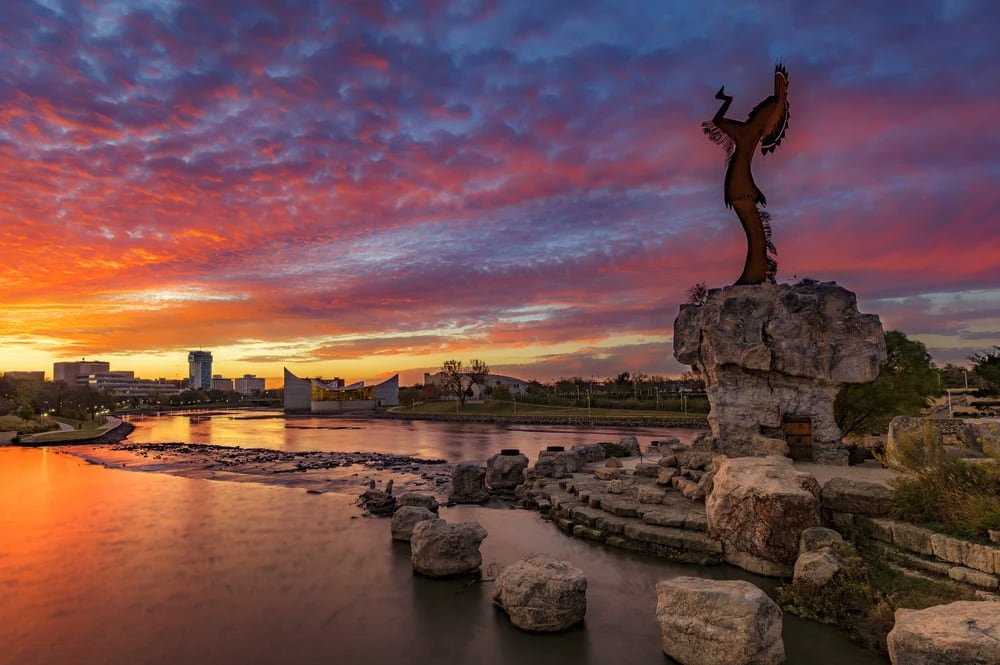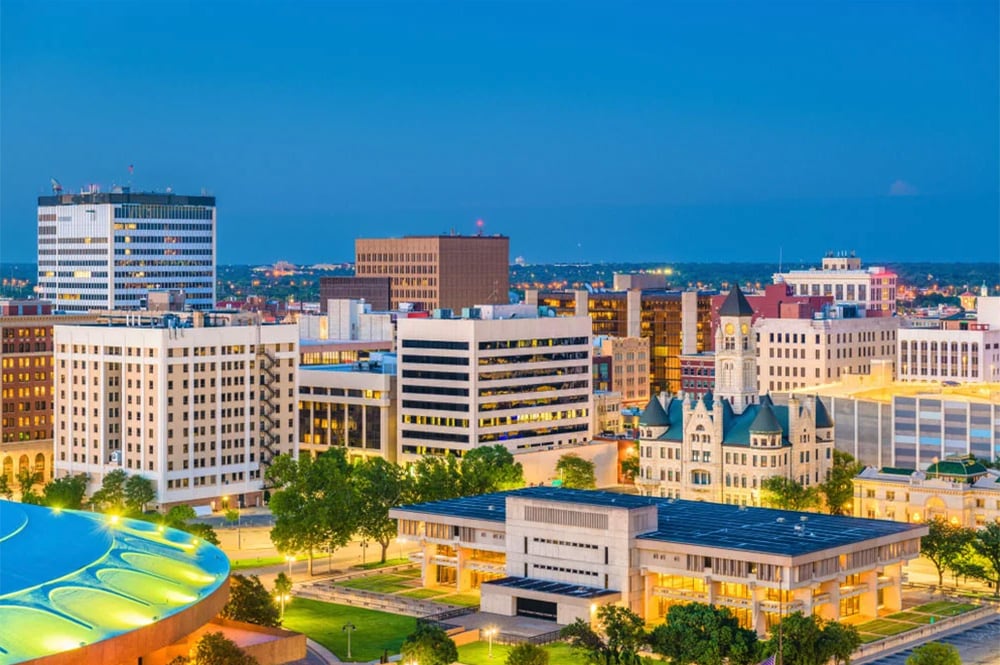 A Little About Wichita
Wichita is the biggest city in Kansas, with nearly 650,000 people living in the Wichita metropolitan area. We are home to dozens of museums, art galleries, theaters, golf courses, annual festivals, and attractions that bring people from all over the world to Wichita. Known as the "Air Capital of the World" because of the percentage of general aviation aircraft produced in our thriving city, we are also a hub for arts and culture, fantastic music, and events that showcase the storied history and the many unique and wonderful people that make Wichita what it is today. Whether it's an outdoor adventure, an evening at one of our many sensational restaurants, a soothing day at a luxury spa, or simple relaxation at a nearby hotel, there is always something to do in Wichita!
Directions To Our Practice
James M. Shaw, MD is conveniently located just north of highway K-96 on Webb Road in Wichita, Kansas. No complicated directions to navigate. No heavy traffic to negotiate. You can find the location of our practice via the map below. If you would like additional information about our office, feel free to reach out to us by phone or through our online contact form.
Accommodations
There are plenty of great options nearby for lodging and dining. Below is a list of the hotels within a couple of miles of our office and plastic surgery center:
Candlewood Suites Northeast
3141 North Webb Road, Wichita, KS 67226
316-634-6070
Country Inn & Suites by Carlson
7824 East 32nd Street North, Wichita, KS 67226
316-634-3900
Courtyard by Marriott Hotel
2975 N Webb Rd, Wichita, KS 67226
316-636-4600
Hampton Inn & Suites Northeast
2433 North Greenwich Street, Wichita, KS 67226
316-636-5594
Holiday Inn Express Hotel & Suites Northeast
2340 North Greenwich, Wichita, KS 67226
316-927-3850
Staybridge Suites
2250 North Greenwich Road, Wichita, KS 67226
316-927-3888
TownePlace Suites by Marriott
9444 East 29th Street North, Wichita, KS 67226
316-631-3773
Travel & Transportation
The Wichita Dwight D. Eisenhower National Airport is the largest commercial airport in Kansas, and it accepts flights from many major airlines. If you are flying into Wichita, our city offers many options for transportation during your stay that can be suitable for an array of budgetary needs, including taxi or limousine services, rental cars, ride shares, and public transit. We are happy to provide more information and recommendations for your transportation needs.
Post-operative Care
Most of our plastic surgery procedures are performed at state-of-the-art operating facilities very close to our office in Wichita or in nearby Andover, which is less than 15 miles away from the city center. If your surgery requires you to spend additional time in Wichita for recovery, you will be closely monitored with follow-up appointments during your stay to ensure you are healing both safely and swiftly.
Our team looks forward to helping you make your visit as comfortable and convenient as possible. Please don't hesitate to contact us with any questions you may have!