Cellulite is a very common skin condition, and a very frustrating one for many individuals. Fortunately, advances in skin enhancement procedures have paved the way toward reducing the appearance of dimples and other signs of cellulite and irregular skin texture with beautiful results. BTL Cellutone® is a non-surgical treatment that utilizes high-frequency vibrations to target the cause of cellulite deep within the skin, ultimately helping to give the area a smoother, more even appearance. This treatment can also be used to diminish signs of stretch marks and improve skin elasticity in virtually any body area. Our board-certified plastic surgeon, James M. Shaw, MD, is pleased to offer this state-of-the-art, completely non-invasive treatment that typically requires no downtime whatsoever.
Explore Topics on this Page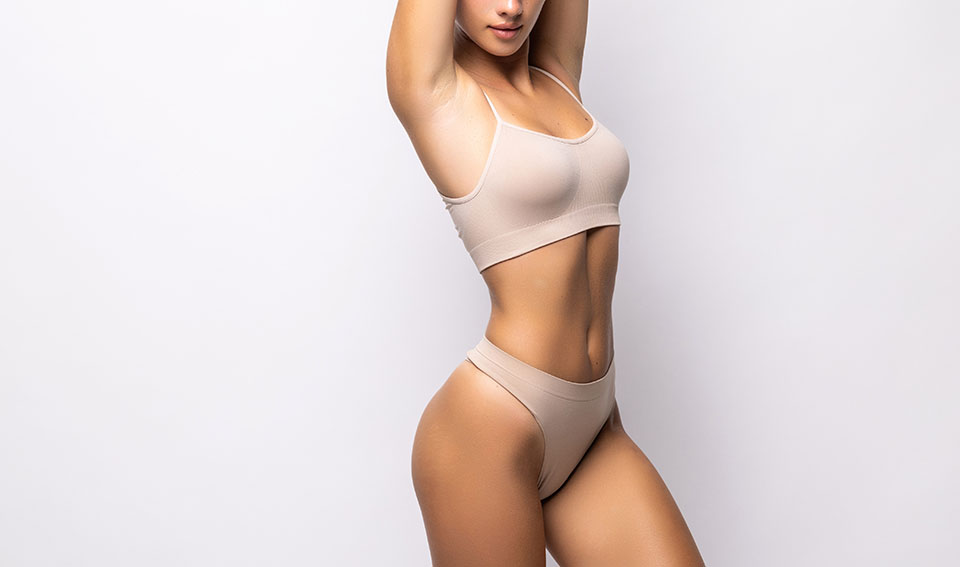 What Does The CELLUTONE® Procedure Involve?
Cellutone® involves no needles, incisions, or surgery of any kind. The treatment utilizes a small, handheld device that will be gently applied to the skin in the area targeted for treatment. The handpiece will deliver microbursts of energy that will be felt as vibrations on the skin. These vibrations serve to weaken or break apart tissues that have tightened in the area. These inflexible tissue structures and microscopic bands are typically what leads to signs of cellulite and other common aesthetic conditions. In addition, the Cellutone® system can improve microcirculation and increase the levels of oxygen and blood supply, as well as stimulate the growth of new collagen and elastin. All of these steps can ultimately work to provide smoother skin and improved texture in the targeted areas.
Since Cellutone® does not require invasive surgery or anesthesia, most patients do not need a period of recovery following the treatment. Plus, there are typically no side effects associated with this procedure, so most individuals simply resume normal daily activities right after the treatment is complete. Overall treatment time depends on the number of treatment areas and the size of those areas being addressed; however, many patients are able to have this treatment performed over their lunch hours.
What Can I Expect From The Results Of CELLUTONE®?
For some individuals, the results of Cellutone® are noticeable after the initial treatment. In most cases, however, a series of treatments, staged over a period of weeks, will be necessary to experience the best results. As new elastin fibers and collagen grow, the effects of Cellutone® should continue to improve after treatment, ultimately yielding skin that looks smoother, firmer, and more even.
Cellutone® can provide remarkable results, particularly for a treatment that is not invasive in any way. If you would like more information on this treatment or other options available at our practice, please contact Shaw Plastic Surgery today. We will be happy to answer any questions you may have, or assist you with scheduling your initial consultation.